Two of your fave YBF chicks, Toni Braxton and LisaRaye, were out promoting their upcoming reality shows recently and we have the fab pics of both ladies inside.
Toni Braxton worked it out in her sexy hot pink dress. She looked stunning earlier today when she stopped by the 2011 Lindt Gold Bunny Celebrity Auction Kick-Off.
The auction was held at the Lindt Chocolate Shop in NYC and like a true diva, she did a wardrobe change.
But it wasn't just bout the chocolate eggs for Toni, she was also there to promotes her new reality show "Braxton Family Values" we told you about.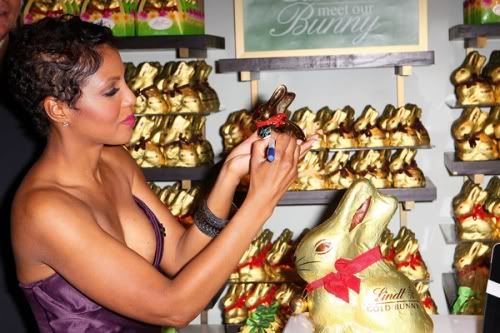 Toni's had a rough battle recently with the cancer, debt, and divorce....but she still looks fab.
I wonder if she took home a few chocolate bunnies for her boys Denim and Diesel?
"Braxton Family Values" premieres Tuesday, April 12 on WEtv.
And coming soon to TVOne....
The woman with a white outfit for every occasion, LisaRaye, is prepping for the start of "LisaRaye: The Real McCoy" Season 2.
Chick's skin is flawless.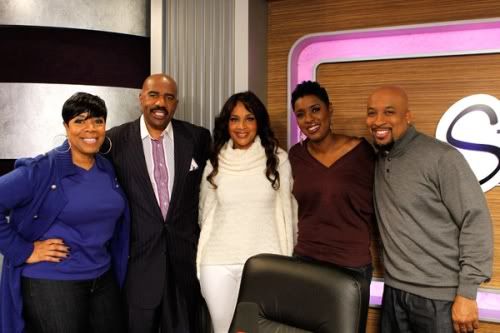 She was in Atlanta where she stopped by the "Steve Harvey Morning Show" to announce that season 2 of her show starts on April 7. She posed with Carla Ferrell, Steve Harvey, Shirley Strawberry and Thomas Miles.
She also has a second series she will star in called "Single Ladies" on Vh1 along with Stacey Dash. That show begins on April 7th on VH1. Was this pose really necessary though Ms. Raye?
You can watch the interview on "The Steve Harvey Project" on Tuesday, April 12, at 9:00pm on Centric.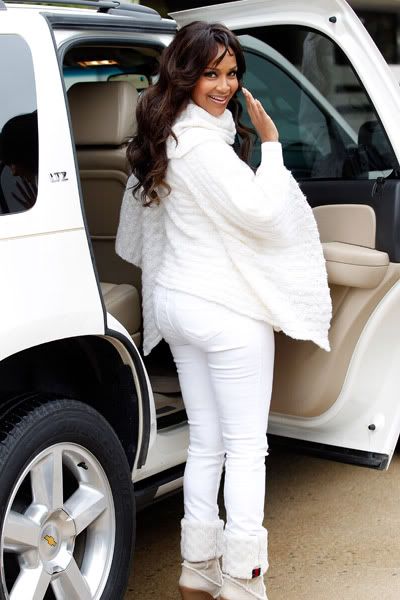 And Lisa was all smiles as she left the studio. She has a lot to be happy about these days. With two shows on the air at the same time, seems like her comeback is official. Well....you know what I mean....
Check out a sneak peek at "LisaRaye: The Real McCoy" Season 2 here:
Source: http://theybf.com/2011/03/30/reality-tv-fab-lisaraye-toni-braxton-hit-the-town-to-promote-their-reality-shows
meredith vieira Keri Hilson Eva Longoria Keyshia Cole tom foley taylor swift